Hers & His strives to provide exceptional
customer service during each and every service call.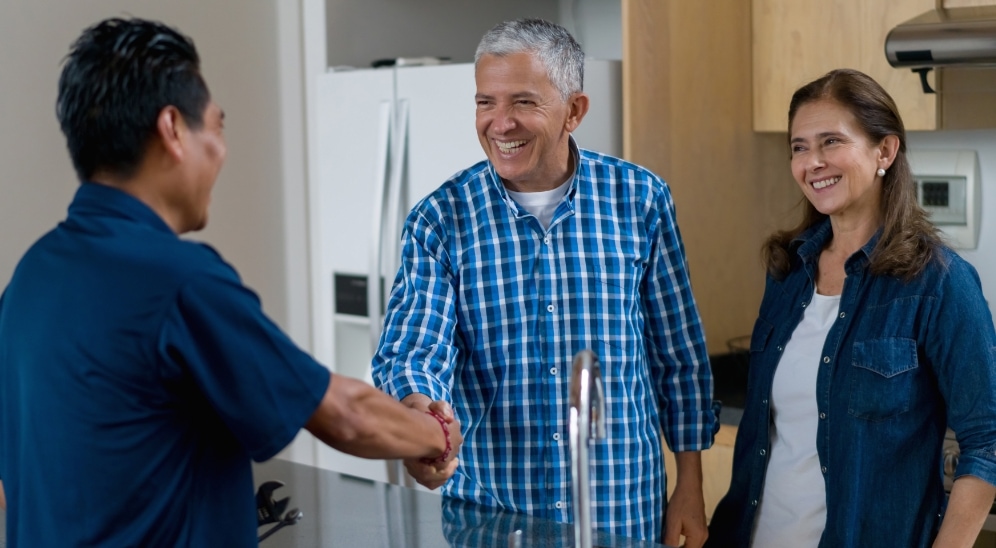 Hers & His strives to improve business-to-consumer relations by strictly adhering to our company's Guiding Principles. Through our 100 percent satisfaction guarantee policy, we work with homeowners/property managers to confirm the work is performed to your satisfaction or we will return to correct it to your desired result.
In addition to providing services to homes and businesses directly, Hers & His provides residential services through home warranty and utility company partnerships. Through a home warranty policy, homeowners can receive our award-winning service for only the price of a low or no deductible. The home warranty company picks up the rest of the bill.
Hers & His has licensed and certified plumbers to assist you with any routine or emergency plumbing needs. Whether it's a new installation or plumbing repairs, contact Hers & His to schedule your appointment today!
Water heaters can encounter problems during their life spans as they can leak, become unresponsive, or even consume more energy than they originally did. During this frustrating situation, your best solution is to hire a water heater expert to inspect the condition of your water heater.
Prevent future problems and unwanted costs with biannual maintenance. Maintaining your system will save you money on energy bills and help your system last longer.
We install high-efficiency heating and air conditioning systems using only the highest quality equipment provided by the industry's best suppliers. These systems pay for themselves through significant energy savings and by requiring much less overall maintenance.
WE TAKE PRIDE IN OUR WORK
My guest room toilet was leaking and creating a wet spot in the garage ceiling below. Hers & His was able to get a technician to my house next day to take care of the cracked pipe. Their technician was courteous, professional, and worked efficiently to get in and out. I appreciate them explaining the process and giving me peace of mind that I'm getting the best work possible.
- Lindsay C.
"The technicians were very personable while being professional. They explained what was being done and were clearly very knowledgeable, immediately instilling confidence in me. They worked very efficiently. I also liked this company's procedures, which included e-mails and telephone calls on arrival and en route, and including names and pictures of the techs who were coming.
I definitely recommend this company!"
- Kelly S.
"This company is all about great customer service and doing everything to make the customer happy. Our air conditioner was not working properly and they got the job completed in two days. And they did it at a great price too. They knew our budget and did everything and more to help us out. Their friendly office staff deserve praise as well as the technicians that come out for the repairs."
- Adam B.

Residential Heating, Air Conditioning, and Plumbing Maintenance
Many local residents do not realize their home heating and air conditioning system operates approximately 3,300 hours per year.  To put this "run time" in perspective, a car driven for the same 3,300 hours at 65 miles per hour would travel 214,500 miles.  No one would consider such a journey without arranging for oil changes, lubrication, and routine tune-ups along the way to assure the efficiency, safety, and reliability of the vehicle.
Your home heating and air conditioning system serves you many more hours than your car, and, like your car, needs routine tune-ups to operate in an efficient, safe, and reliable manner.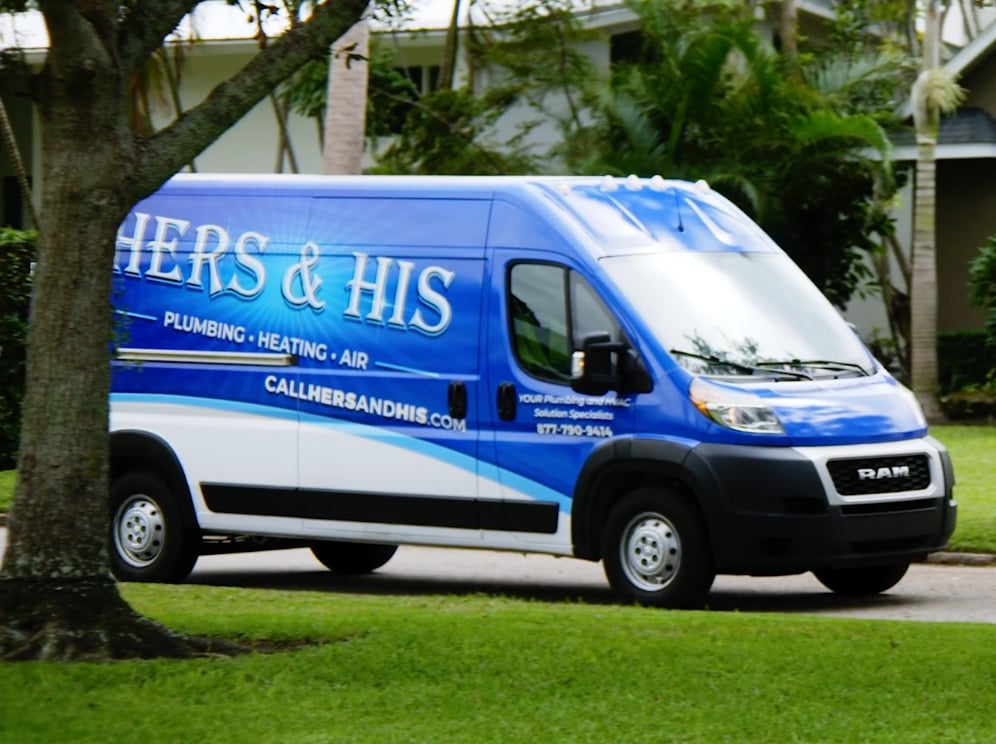 APPLY FOR A POSITION WITH

HERS & HIS PLUMBING
We're growing. We're adding service lines. We're getting rave reviews. Why? Because we hire great people and we treat them as they deserve to be treated!
Hers & His Plumbing Guiding Principles
Always take care of the customer
Have fun
Be honest and clear
Prepare for what's next
Safety first
Learn from your mistakes
FINANCING TO FIT ANY BUDGET
We offer financing options for the services our company will provide for your home.
These are the benefits of financing through us:
Monthly payments to fit your budget
Special terms promotions available; ask for details
Online account management and bill payment options
With approved credit. Ask for details.
Carbon monoxide (CO) poisoning is known as the silent killer for a reason—it can easily go undetected and cause illness and even death. It's critical to learn how to prevent carbon monoxide leaks in your Lake Mary home—as well as what the symptoms of carbon monoxide poisoning are in case you are exposed.
Read More